Taizhou Toplong Introduces Exclusive psa oxygen generator for Residential And Industrial Applications
Summary: Taizhou Toplong Electrical & Mechanical Co., Ltd. launches exclusive psa oxygen generator machines designed to compress and produce various types of gas, such as oxygen, nitrogen, etc.
May 1, 2020- Taizhou Toplong Electrical & Mechanical Co., Ltd. proudly presents unique air compressors and generators for specific applications. These compressors are manufactured by a team of highly qualified professionals who ensure that all components and features are integrated into the machine. The machines are able to compress and generate high-purity air from a single simple piece of air. Similarly, these machines consistently deliver an air of stable purity without the risk of piping contamination that could otherwise affect analysis results and workflow productivity. Therefore, clients looking for more economical, reliable, and convenient gas production and onsite supply products, this company offers different compressors all at an affordable cost. Mr. Peter Zhang said these machines are easy to monitor and operate. Their automatic control innovation could turn on and off the devices with a single button, and they come with remote control and centralized operation for automated control and operation.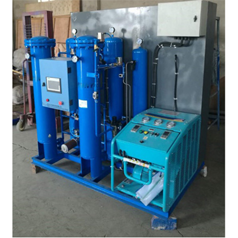 The newly presented PSA oxygen generator from Taizhou Toplong Electrical & Mechanical Co., Ltd offers an efficient and affordable source of oxygen. The machine is a secure, cost-effective, and more reliable way to store cryogenic oxygen or pressurized cylinders. This tool may be used in a wide range of manufacturing companies such as hospitals, water treatment plants, and glass manufacturing. The machine has numerous advantages, and one advantage that sets it apart from other products is the ability to produce 99 percent pure oxygen. Therefore, industries using these machines are guaranteed to get clean, fresh air for their needs. The company supplies several high-quality generators that are cheap, reliable and a safe strategy for any industry to generate their oxygen gas.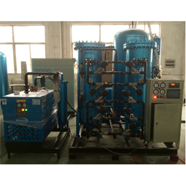 Nitrogen gas offers a variety of uses for many manufacturers. For this reason, Taizhou Toplong Electrical & Mechanical Co., Ltd has taken a step and introduced the new PSA nitrogen generator. This model is compact and ideal for the production of pure nitrogen for use in different locations. Similarly, the device can quickly, continuously, and reliably generate nitrogen gas. Therefore, industries use this machine to produce their local nitrogen supply can make as much or as little nitrogen as they need, at a fraction of the cost of getting the gas from an external source.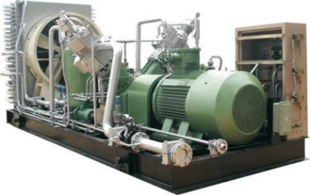 With the new cng compressor machine from Taizhou Toplong Electrical & Mechanical Co., Ltd, CNG gas may be compacted compressed directly into a car. It can be likewise be utilized to siphon the gas in high-pressure CNG cylinders. When the tanks are full, they are purged into the car's CNG chambers through a refueller. This gaseous compressor is usually cheaper and can fill numerous automobiles globally, which has significant economic, environmental, and safety components. This high-pressure CNG booster is deliberately made for CNG compression.
About Taizhou Toplong Electrical & Mechanical Co., Ltd
Taizhou Toplong Electrical & Mechanical Co., Ltd is a global leader in the manufacture of high-end air compressors. The company is situated in China and has more than 200 highly trained professionals. Similarly, the company is globally famous for producing durable and high-quality products.
Contact:
Person: Peter Zhang
Company: Taizhou Toplong Electrical & Mechanical Co.,Ltd.
Address: Zhejiang CHINA
Tel: +86-13575881709
Site: https://www.high-pressure-compressors.com
Email: sale@high-pressure-compressors.com